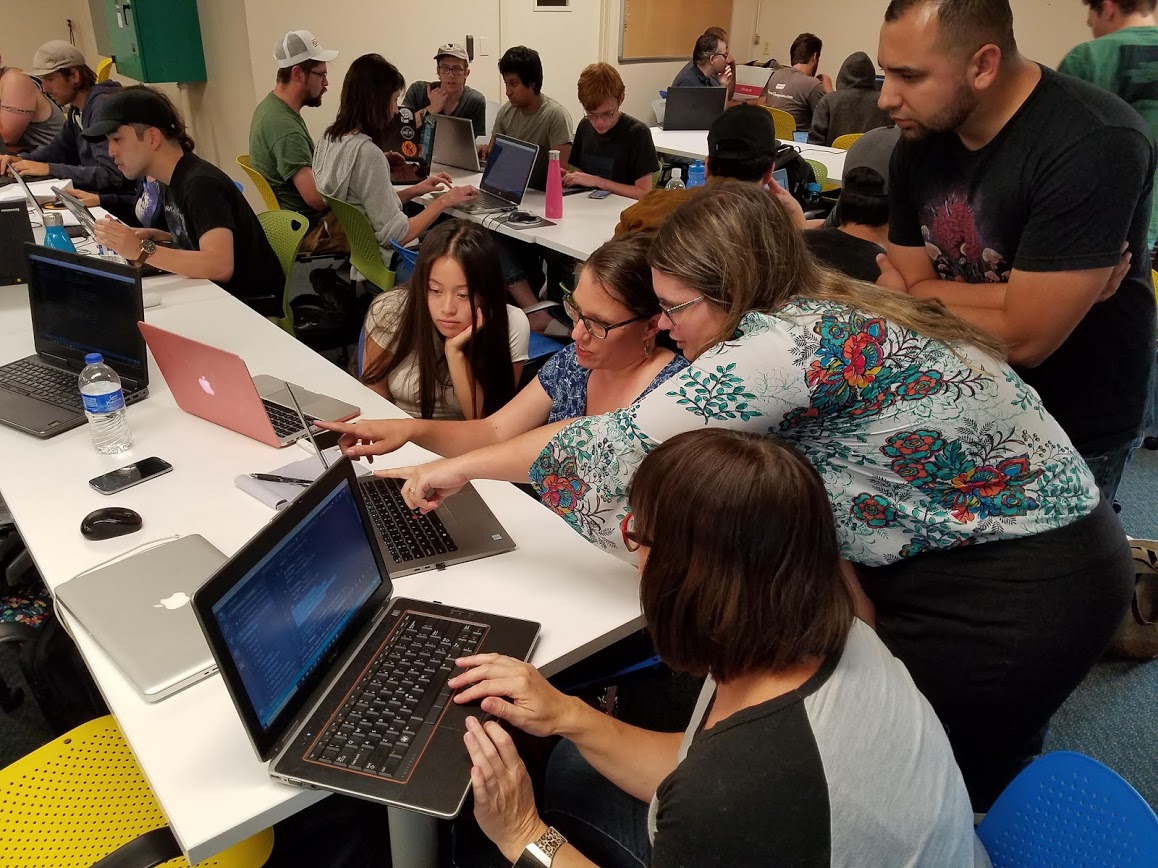 In 2019, Cal Poly Extended Education will be launching a coding bootcamp to train future software engineers. This course is the result of an unprecedented partnership between Cal Poly, Fullstack Academy, CodeSLO, and the SLOCOE.
If you're not ready to commit to a full bootcamp program or want to make sure coding is for you before jumping right in, CodeSLO can help. Working in partnership with this new Cal Poly Coding Bootcamp, CodeSLO has put together a six-week intro class that will run Monday-Thursday evenings from February 4th to April 15th. This class will give you a feel for programming and get you ready for coding bootcamp—if you decide it's for you.
For pure beginners, CodeSLO is even offering a one-week super-basic course beginning January 28th. Click here for a link to that class: Beginners Course
Have questions? Come ask them at one of our info sessions. We have one in SLO and one in Atascadero.
SLO Info session: SLO Info Session
Atascadero Info Session: Atascadero Info Session
Code on!