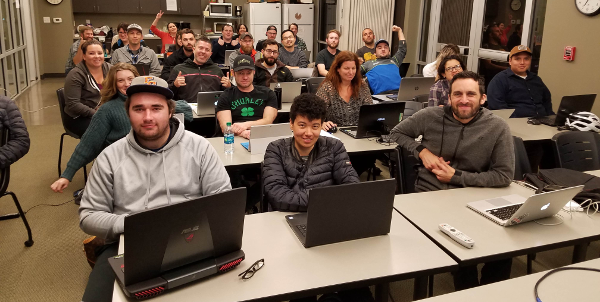 Join CodeSLO and learn to code! This free, five-class series will teach you the basics of web development and no programming background whatsoever is required. We'll start at the beginning and show you how to set up a development environment on your laptop, how to write HTML and CSS, and even a bit of JavaScript programming. This class is taught by professional software engineers and sponsored by SoCreate, a local development company creating the next generation of screenwriting software.
Everyone has heard that demand for software engineers is sky-high and developers command head-of-household wages, but what is software engineering? How does it work? How does one get started?
This class will teach you all that and more. In addition the basics of code, you'll learn about the industry itself right from the mouths of local tech leaders. You'll also hear about opportunities available to SLO County residents who want to pursue software development as a career.
If you'd like to learn more or you're ready to sign up click HERE to head to our event page. Class space is limited so be sure to sign up today!