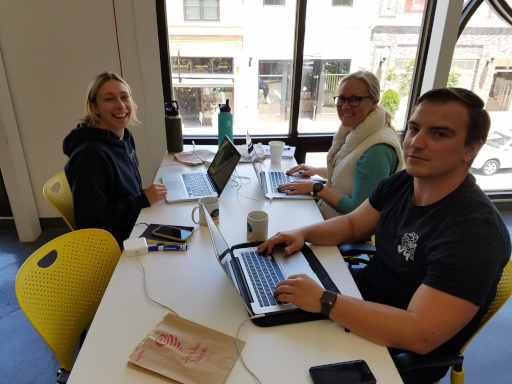 Saturday, June 15th marked CodeSLO's 3rd Intro to Code hackathon, where teams of soon to be engineers worked hard to create working web applications in a single day. For many participants, it was the first app they'd ever built!
Our hackathons are amazing events and it is amazing how far students come in the six weeks of our Intro to Code program. On day one of the program, many students can't write so much as a line of HTML. By the hackathon, they're arguing about git strategy and discussing the most efficient way of bringing JSON data into their apps.
Sound like fun? Be sure to join our meetup group at https://meetup.com/codeslo. You'll get an email straight to your inbox whenever we have a new class or event planned.
Code on!