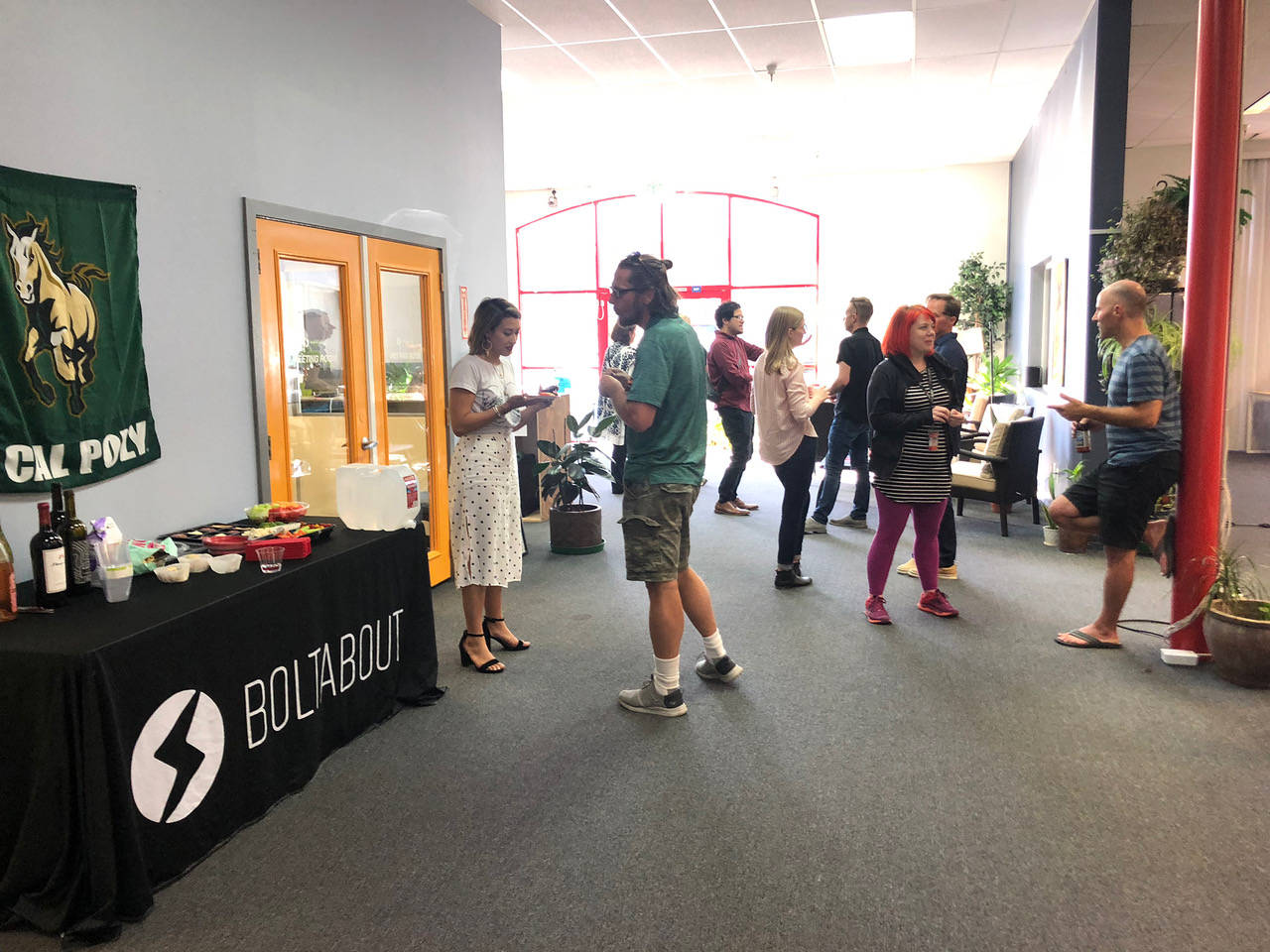 The Function is a new kind of tech meetup for the Central Coast, presented by CodeSLO and Boltabout Coworking.
What is The Function? It's a weekly tech meet with a dual theme. Once per month, The Function will feature a TED-Talk-Style presentation (we call them Tech Talks) about an interesting technology. These talks are meant to be interactive with a focus on the details of how the featured technology actually works.
The other weeks of the month, The Function is about connecting with your peers, working with new tech, and building together.
Have a cool side-project you want to get some help on? Bring it! Want to form a study group for a new language or framework? Do it! Want to bring in a robotics kit and tinker with it alongside other tech enthusiasts? That's what we're all about.
The Function is hosted at the new Boltabout Coworking facility so we have all the space and WiFi you need to collaborate, experiment, or maybe even build the next big thing.

The first night for The Function is Wednesday, September 18th and you can find more dates on our Meetup page.